12 marathons in the 12 consecutive months of 2020 with 100km and 100mile ultras thrown in
422mi / 680km of racing distance
A personal challenge, a big one!
Raise £3000 for Mind
Raise awareness of the benefits of running for both physical and mental health
The "why"  has several parts to it, more on that here…
After completing 365 runs in 365 days in 2019 (including 2 marathons and 2 ultras) I feel prepared and ready to 'level-up' for this one! Please support if you can with a donation to Mind.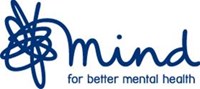 DONATE
Note: 100% of donations go to Mind – all race entry and travel is at my own expense
26.2mi
Gloucester
03:53:25
28.6mi
Northumberland
05:15:57
<! ========= Cool Timeline Free 2.0 =========>
Timeline
#2 Northumberland – Trail Marathon
#3 Sussex – Trail Marathon
#4 Banstead Woods Marathon
#5 The Kingswood Ultra – Trail 100km
#7 North Downs Way – Trail Marathon
#8 North Downs Way – Trail 100mile
The Course
The NDW100 is a 100 mile continuous trail run along the north downs way. The course travels from Farnham in the surrey hills to ashford in Kent. Total climb of 10,000 feet. The final 25 miles see runners travel South East towards Dover running the majority on trails, paying brief visits to the villages of Detling, Hollingbourne, Harrietsham and Charing before dropping down into Ashford and the finish at the Julie Rose Stadium.
Race Start – Sat 8 August, 06:00 
Race HQ is at Farnham Leisure Centre, Dogflud Way, Farnham, GU9 7UD. The race itself starts at the trail head of the North Downs Way.
London – Marathon
Postponed from April 26th
The Course
The London Marathon course is flat and fast. It starts in Blackheath, heads east through Charlton and Woolwich for three miles, turns west and passes the Cutty Sark in Greenwich after six to seven miles. It crosses the River Thames at Tower Bridge and then loops around the east end of London, past Canary Wharf in Docklands, before heading west again along the Highway and the Embankment to Parliament Square, Birdcage Walk and the final corner in front of Buckingham Palace.
Race Start – Sun 26 April, 10:00
Looks like It'll be a blue start in 2020 as I'm running via my club.
#10 Barcelona – (provisional)
Barcelona was postponed due to COVID-19 🙁
The Course
This is the Zurich Marató Barcelona, one of the most attractive courses in Europe for its flat and fast circuit. Not to mention the agreeable weather, that is one of Barcelona's marks, and the amazing landmarks the runners will pass by during the race, like Sagrada Familia and Casa Batlló.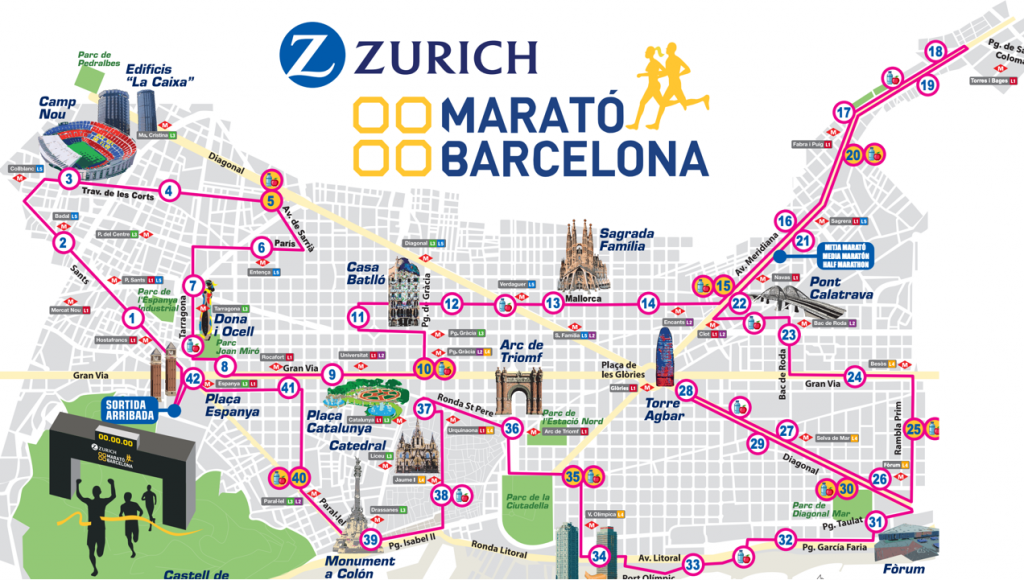 Race Start – Sun 15 March, 08:30
Avinguda María Cristina.